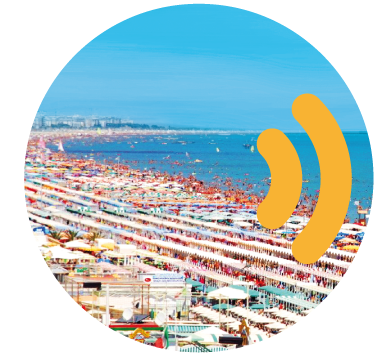 A simple investment with impressive results that has to be included in the marketing mix during the summer, period of the year when the consumer is more likely to pay attention to what he hears, because more calm and less busy.
The new schedule offers, in addition to simple advertising spaces, also quality columns designed and custumed for its customers and their products.
Contact us, we will design the best solution for you in order to correctly promote your business.